Hi, I've been working on Jimnys too long and can't remember what Vitara brake unions are like? The one under your right foot on the side of the chassis rail...
I've made some simple brackets for Jimny ones and just wanted to check whether Vitara ones are the same, so figured this was the best place to ask -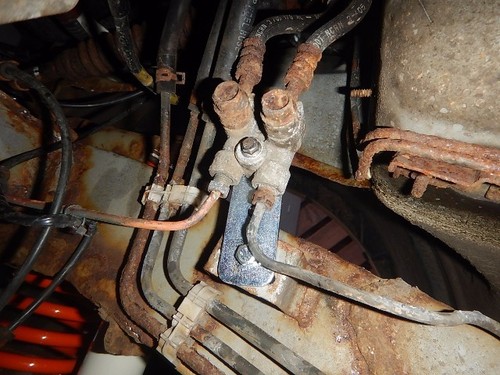 That's my (ZookBOB) one, can anyone confirm that the Vitara one is the same / very similar?
TIA
Dave